St. Clare of Assisi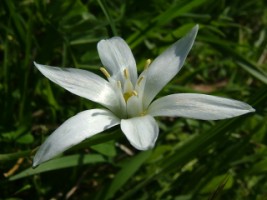 St. Clare walked the same path as St. Francis, and indeed defines herself as the "little plant of the most blessed father Francis". She sees Francis as the farmer who planted and cultivated her and as the root through which she is nourished. Clare had no problem comparing herself to a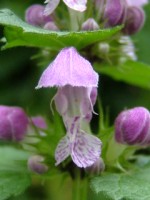 vegetable! When Clare gazes on creation, it is not a gaze from on high, but rather the gaze of a 'sister', of esteem, sympathy and solidarity. She invites her sisters to gaze upon all that lives around them, seeing that they are in a vital relationship with the trees, with human beings and with all other creatures, and that this relationship is a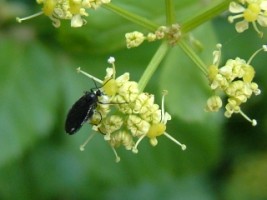 mutual giving and receiving, and provides for the necessities of life. All participate together in the gift of life, allowing each creature to be authentic, to be seen and to be accepted in its uniqueness. There should be no question of trying to take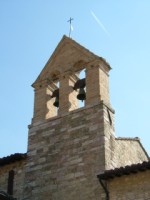 control but rather a glorious celebration of life. Clare speaks of praise as a fitting way for creating right relations with other creatures. Her praise joins with the praise that exists in every living being by the simple fact of its existence, of having received the creative breath. Aware of her own place in the cosmos, and grateful for it, Clare is content that the tree is a tree, that the human is a human, and that each creature is that creature!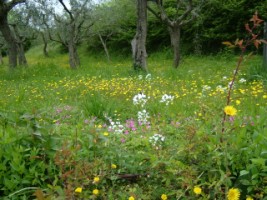 Clare lived for 42 years in the monastery at San Damiano where her community of sisters declined any property from which to gain an income. Her relationship with the earth would now be classified as 'sustainable'. She recommends that her sisters not accept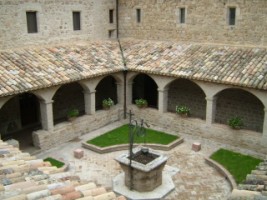 land "except for the smallest parcel needed for a garden to cultivate vegetables." She is not interested in maximising economic benefit but in guaranteeing the community of all creatures called, each according to its own species, to praise the Creator.
Praying Nature with St. Clare at San Damiano
Praise God by your very life
- St. Clare of Assisi