Relish God's Creation on a Pilgrim Path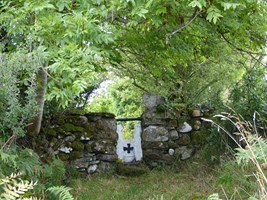 Many ancient pilgrim paths are being reinstated throughout Ireland today due to a renewed interest in following the footsteps of holy men and women like St. Patrick, St. Kevin of Glendalough, St. Brendan the Navigator, St. Brigid of Kildare, St. Finnbar of Cork, St. Ciaran of Clonmacnoise or St. Colmcille (also known as St. Columba of Iona). People also want to walk the way of countless generations of the faithful who believed that only good could come from walking the pilgrim way.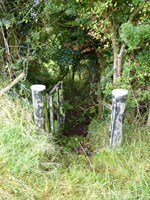 In Irish the word used for a pilgrim path is Tóchar (pronounced 'toe-care') and written in English as togher. In August, I walked the Togher Patrick (Tóchar Phadraig), an ancient pilgrim path of approx. 30kms from Ballintubber Abbey to Murrisk at the foot of Croagh Patrick. The togher can be completed in a day or over a number of days if you like to explore the flora, fauna, and the many historic monuments (images below).
Praise God for His creation!
There are pilgrim paths throughout the world perhaps near you. One, the Camino to Santiago de Compostela in Spain passes through some very beautiful places. The Pilgrim gives praise and thanks to the Lord!

Click here for Irish pilgrim path news and programme of events
Some books on Pilgrim Ways in Ireland
MacDonald, Darach, Tochar: Walking Ireland's ancient pilgrim paths (2013, New Island, Dublin);
O'Dwyer, John G., Pilgrim Paths in Ireland: From Slieve Mish to Skellig Michael (2013, The Collins Press, Cork);
Tóchar Phádraig: A Pilgrim's Progress - from Ballintubber to Croagh Patrick (2006, Ballintubber Abbey Publication, Ballintubber)