Biodiversity
- What is it? Why is it important?
Biodiversity is the whole range of living organisms that inhabit the earth. It is life's variety, nature in all its aspects. It includes every living creature on the land surface, in the soil, the seas and oceans and in the air, from plants, insects, and birds to animals, fish and even ourselves because we too are part of the biodiversity of the planet. All life! And all creation reflects the generosity and goodness of our common Creator.
Celebrate Biodiversity
22nd May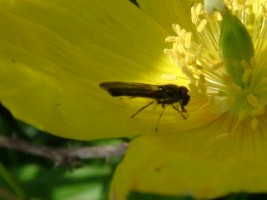 Bless the Lord, all that grows in the ground;
sing praise to him and highly exalt him for ever.
- Daniel 3, 76
Biodiversity has intrinsic value first and foremost because it is the handiwork of God and reflects God, but biodiversity in all its richness, that is, its quantity and its genetic and ecosystem variety, is also necessary for a healthy world in which to live. Believe it or not, some of the most vital creatures on earth are the micro-organisms that live within the soil! Ecosystems which are biological communities of interacting organisms in a geographical area have their own unique combination of species.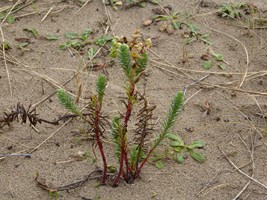 Bless the Lord, you whales and all that swim in the waters;
sing praise to him and highly exalt him for ever.
- Daniel 3, 79
Below is possibly a lichen called Physcia aipolia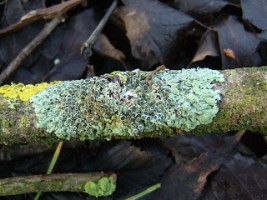 A Global Biodiversity Crisis ...
Sadly, there is a biodiversity crisis in the world today as ecosystems and habitats everywhere are being destroyed for cultivation, urban development and transport infrastructure, and species are being lost because the rate of habitat destruction is too fast for species to adapt to the new situations. Many of these habitats are tropical rainforests where biodiversity is perhaps the most rich and least known. Many species may be lost before they are even discovered by man, and according to scientists, we have named only a small percentage of species as yet.
... an Irish Biodiversity Crisis too!
Ireland is not exempt from the alarming loss in biodiversity worldwide due to habitat destruction ... for example, already 17% of Irish damselfly and dragonfly species are threatened with extinction. Check out the National Parks and Wildlife Service Red lists for these and other species such as birds, terrestrial mammals, butterflies, water beetles, bees and vascular plants here.
Bless the Lord, all birds of the air;
sing praise to him and highly exalt him for ever.
- Daniel 3, 80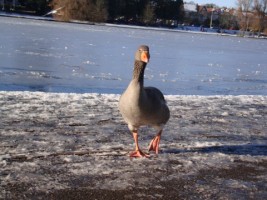 Online Resources
Check out the International Union for Conservation of Nature here.
Check out the United Nations Decade on Biodiversity 2011-2020 here.
To learn more about Ireland's biodiversity, check out the National Biodiversity Data Centre by clicking here.
Bless the Lord, all people on earth;
sing praise to him and highly exalt him for ever.
- Daniel 3, 82